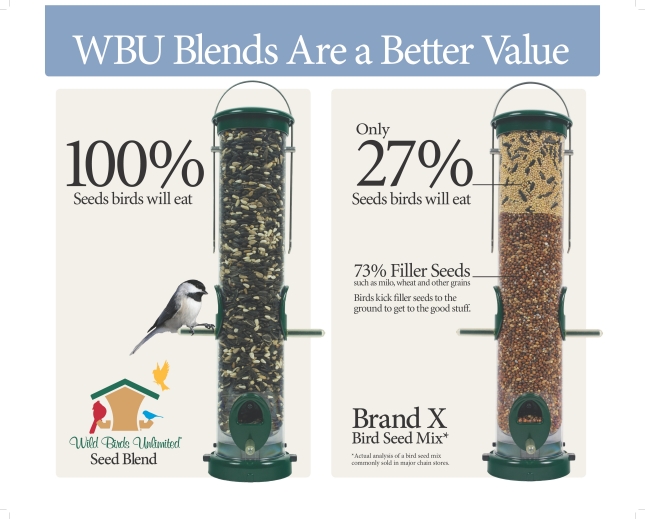 Enhance Your Backyard Bird Watching With The Best Seed Blends!
Birds know the difference when it comes to the food they find in your feeders.
Most big-box discounters, feed stores and grocery stores offer blends containing large percentages of corn, milo and other grain fillers that are low on the nutritious fats and proteins birds require. These retailers often store their supply for long periods at very high temperatures, quickly depleting the nutritients.
Wild Birds Unlimited seed blends are formulated for our local birds and contain only fresh, high fat, high protein seeds. We invite you to compare the guaranteed analysis labels on our blends to those found elsewhere! Our blends are much higher in these important fats and proteins and are delivered fresh every week so these nutrients are in tact, fresh and ready to benefit your backyard birds and keep them coming back for more!
And you can save on our high-quality bird seed everyday by becoming a Daily Savings Club member.
---